In this guide you will find the answers to all of you frequently asked questions (FAQ) about traveling to Bogotá.

I've spent months living in Bogotá and I'm currently buying a property in Bogotá and making it my home base from which to further explore Colombia and the rest of the region.

Bogotá is home to a warm and hospitable population, but the weather is most often cold, grey and raining. It rains in Bogotá for more than half the days of the year! So don't forget to pack warm weatherproof clothing.

For everything you need to know about traveling to Bogotá read this guide in full. And you should definitely bookmark this page as you will need this information and the links provided during your stay in Bogotá.
Getting Acquainted With Bogotá
In order to familiarise yourself with Bogotá or any city for that matter, I always advise starting with free city tours. It's what I do to learn about a new city and I took the free tours below when I first arrived in Bogotá.

The tours below are run by English speaking guides and provide opportunities to not only learn about the culture and history, they provide a chance to ask knowledgeable locals (guides) any question you can think up.

Free tours allow you to find your bearings and get oriented in Bogotá. And they provide opportunity to learn about what you should and should not do in the city.

Start with a free tour in Bogotá and do book ahead.
Where Is Bogotá?
Bogotá is the capital of Colombia and it's located high in the Andes mountain range at over 2600 meters above sea level. Bogotá is nestled between the Guadalupe and Monserrate mountains.

As one of the highest capital cities in the world, the easiest way to reach Bogotá is by plane. Landing at Bogotá's El Dorado International Airport.
Is Bogotá Colombia Expensive To Visit?
If you're wondering, "Should you tip in Colombia?" or "What is the cheapest time of year to travel to Bogota Colombia?", the article below explains everything you need to know about budgeting and costs. So you can work out roughly how much you should spend for the Colombian holiday you're dreaming of.

This article aims to guide you through the labyrinth of budgeting, tipping norms and the average overall cost of travel in Bogotá, one of South America's most vibrant and exciting destinations.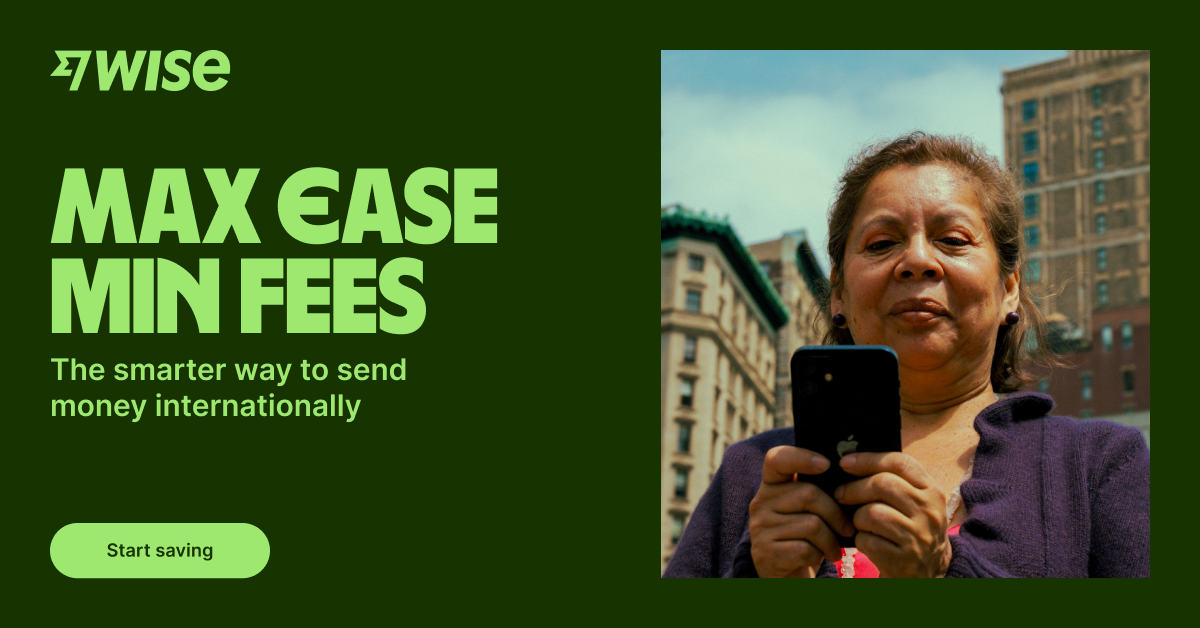 Itinerary: How To Spend 48hrs In Bogota
Whether you're an art enthusiast, a foodie or an adventure seeker, this city has something for you. After all, Bogota is the third largest city in the Americas!
This comprehensive guide will take you through an unforgettable 48-hour journey in Bogotá Colombia. And it will ensure you experience the very best of what this vibrant city has to offer.

What can you do in 48hrs in Bogota? Here's the itinerary you need for a magical 48hrs in Bogota.
Tips For Planning The Perfect Itinerary: 7 Days In Bogotá (Or More)
So, how long do you need to spend in Bogotá to truly experience all that the city has to offer? Most travelers find that three to four days is enough time to only explore a few of the city's main attractions.
Yet if you want to dig deeper into the city's culture, history and neighborhoods, a week in Bogotá would allow you to do so at a more leisurely pace. But it still won't be enough to see everything. And it won't be nearly enough to explore the sights outside but surrounding Bogotá!

For all the tips you need to plan the perfect Bogotá Itinerary of 7 days or longer, you should start by reading my guide on Tips For Planning The Perfect Itinerary In Bogota: 7 Days In Bogotá.
The Top 10 Attractions Within Bogota
From its historic district to its world-class museums, Bogotá promises an unforgettable experience for those ready to explore. Here are the top 10 attractions every visitor to Bogotá should, in my opinion, see while visiting the Colombian Capital!
A Day Trip To Villa De Leyva From Bogotá
Villa de Leyva is a charming colonial town in Boyacá Colombia that offers an enchanting experience to every traveler. From its cobblestone streets to its centuries-old Spanish colonial architecture, Villa de Leyva is a town that seems to have paused in time.

You should visit Villa de Leyva when visiting Bogotá!
One Of My Favourite Tours In Bogotá: Mural Walks & Graffiti Tours
Street art has progressively evolved into a fundamental part of urban culture worldwide and Bogota the capital city of Colombia, is no exception. The city's vibrant urban landscape is adorned with a multitude of elaborate murals, earning its reputation as Colombia's street art capital.
The creative explosion of street art in Bogota is not only a form of artistic expression. But also serves as a powerful tool for social commentary and political protest. Don't miss out on seeing Bogota's Mural Walks or Discovering Bogotá's Street Art Treasures.
Bogotá After Dark: What To Do In Bogotá At Night
Whether you're a night owl or you're just looking to experience the city after dark, there are endless things for you to do in Bogotá at night. From bustling salsa clubs and elegant restaurants to ambient neighborhoods and buzzing cocktail bars, Bogotá's nightlife offers a spectrum of experiences that cater to all tastes.

So, don't let the setting sun mark the end of your day in Bogotá. Because after dark Bogotá really comes alive!
Packing For A Trip To Bogotá: Blending In Is Key!
When you're deciding what to pack for your holiday in Bogota, blending in with the locals is key. Dressing like the locals not only ensures you're warm and dry, it enhances your safety.

Now, Bogota's not a beach destination and Colombian's rarely wear shorts, flip flops, tank tops or gym attire while they're walking around town. And if you do wear any of these items you will stand out as a tourist.

Standing out as a tourist is not something you want to do in Bogota or Colombia more generally. Not least because you will be asked for spare change more often. But because you could become a target for petty crime and theft.

With that said, you should start your packing for Bogota by reading my guide to Packing For A Trip To Bogota Colombia. The guide explains what you should and should not pack for your trip to Bogota.
Booking Accommodation In Bogota: Where Should I Stay In Bogotá?
The suburbs I prefer are Centro Internacional followed by Chapinero. You will find the largest selection of things to do as a tourist in Centro Internacional and nearby La Candelaria.

Chapinero has the largest selection of cafes, restaurants, shopping malls and nightlife venues. It's touted as 'safer' online. And while it is cleaner (less graffiti etc.) I've found it no more or less safe than Centro Internacional.

La Candelaria or Centro Internacional will be cheaper and you will save a lot of time (and money) transiting back and forth if you stay where the tourist attractions are. Unless you're planning to live long term in Bogotá then Centro Internacional, Usaquén or Chapinero are your better options. La Candelaria can feel a little sketchy, particularly at night.

If you are planning to live in Bogotá then Usaquén or Chapinero and it's surrounds are the best options. And when I say live, I mean if you're planning to spend longer than 3 months in Bogotá.
Safest Suburbs In Bogota For American And Canadian Tourists
As the Colombian capital, Bogota is a bustling city that offers a rich blend of history, culture and modern amenities. Yet the question that often arises, especially among American tourists, is – Is it safe for Americans to visit Bogota?

The city's past reputation, marked by drug cartels and high crime rates, has often overshadowed its present state. Today's Bogota is a vibrant city that has taken significant strides towards ensuring the safety and security of its visitors.

However, it's essential to know which neighborhoods are the safest to lodge and explore, especially for solo travelers and first-time visitors. This article will guide you through the city's safest suburbs, offering you a secure and memorable visit to Bogota.
Where To Stay In Bogota – Exploring The Different Neighborhoods & Hotels
From high-end boutique hotels to budget-friendly hostels, this guide presents an overview of the best accommodations available in Bogota across the neighborhoods most popular with tourists and foreign residents.

Each neighborhood in Bogotá offers its own unique take on the city's vibrant character. And as you'll see from this accommodation guide, my own favourite suburbs are Centro Internacional for short stays and nearby Teusaquillo or Usaquén for purchasing real estate.

Today's holidaymakers are spoilt for choice when it comes to accommodation options across the different neighborhoods. So I've made sure to include the hotels where I've stayed over the last year that I think are worth considering for your trip to Bogotá.
Is Bogotá Colombia Dangerous?
Bogotá is a large Latin American City on the South American continent. You should exercise the same degree of caution you would in any other large city.

Bogotá is not more or less dangerous than any other major city in Latin America. But you should avoid wearing flashy jewellery or carrying expensive items.

If you're walking around wearing jewellery or carrying items that are worth more than a local house or are more than someone makes in a year, you're needlessly putting yourself at risk of robbery.

If you're flaunting your wealth comparative to a local you're also being disrespectful. Flagrant displays of wealth aren't common in Bogotá. And if you are flaunting your wealth you will stand out.

It's also worth noting that Colombia is not like Argentina or Cuba. There is no black market exchange rates or Dólar Blue in Colombia. And most establishments in Bogotá now accept credit card, Apple Pay or Google Wallet.

There is no overriding need to carry excessive amounts of cash in Bogotá. Only carry enough cash in Bogotá to cover small purchases or a meal. Carrying around or flashing large amounts of cash should be avoided.

Here's everything you need to know about the 'dangers' in Bogotá Colombia.
Is Santa Fe Tolerance Zone In Bogotá Dangerous?
The Santa Fe neighbourhood in Bogotá is home to the 'tolerance zone'. It's Bogotá's red-light district and is often labelled as extremely dangerous online.

The 'tolerance zone' is located south of Avenida Caracas. And it's a 600 meter and 8 minute walk from the Hotel Tequendama.

The Santa Fe tolerance zone is several blocks of brothels, strip clubs, sex workers, casinos and bars. It's also the only place in the area that you'll find food in the early hours of the morning.

If like me you often wander in there to get a kebab at 2am you'll notice that the whole area is under 24/7 video surveillance and has a huge 24hr police presence.

Despite its feared reputation the tolerance zone in Santa Fe is not dangerous.

I've even had street vendors in Santa Fe chase me down the street to return my change because they thought I had forgotten to collect it (it was a tip). And the ladies in Santa Fe while underdressed for the climate are very friendly. But they will leave you alone if you're not a customer.

You need to exercise common sense if you're entering the Santa Fe tolerance zone at night. But you needn't be afraid. The Santa Fe 'tolerance zone' in Bogotá isn't dangerous.

Just be nice to the people living and working in Santa Fe and you won't have a single problem. Most of the workers in Santa Fe are Venezuelan. And the notion of karma is big among Venezuelans.

You get what you give with Venezuelans. If you're kind to them they're kind in return.

If you act like a drunken idiot, disrespect the ladies or take cameras into Santa Fe you will definitely have problems. And those problems could put you in hospital.

Remember, karma comes back tenfold.
Watch Where You Step In Bogotá!
Something I've noticed in Bogotá is that the manhole covers are often removed. Leading to gaping holes in the streets and footpaths.

I was informed by a local that they are sometimes taken by recyclers in order to be recycled as scrap metal. And I have seen one replaced only to go missing again a few days later.

I would strongly suggest that you watch where you're stepping in Bogotá. As you wouldn't want to trip and break a leg or fall into an underground sewer because the metal covers have been removed.
Traffic And Roads In Bogotá
During the day you will often see small accidents. But at night the roads in Bogotá can be downright dangerous. Taxis will often drive straight through red lights.

At the intersection next to my building there is at least one serious car accident every three days. And these accidents only occur at night. During the night the taxis will drive straight through the red lights.

If you aren't watching out for traffic running red lights at night you could be hit by a car. If you're taking an Uber, inDrive or Taxi and it's crossing an intersection it could be hit by another car running the red light.

Always look both ways before crossing intersections at night. And don't just expect oncoming traffic to stop when they should.

I've seen taxis plow through red lights at intersections and mow down police on motorcycles. Beware of traffic at all intersections at night.
Always Have Travelers Medical Insurance!
While you're unlikely to be injured by criminals or thugs in Bogotá, you do face a higher than average chance of being in a car accident. You also run the risk of illness and injury that can be brought on by the altitude and climate.

Never be afraid to visit Bogotá. But be smart and only travel with comprehensive medical insurance coverage. As you should when visiting any country abroad.

For those of you who have followed my website for a while, you'd know I've had knives and guns pulled on me all over Latin America. And I've been stabbed twice.

I would never travel without medical insurance. Because you can plan and take all the right precautions, but sometimes s**t just happens and it undoes all of your best laid plans.

The travellers medical insurance coverage that I use for all of the countries that I visit is from Visitors Coverage.

You can view all the available medical insurance plans for Colombia online in one place on visitorscoverage.com or use the widget below.
Should I carry my passport with me when sightseeing in Bogota?
Due to the prevalence of pickpocketing and petty theft in Bogotá, I advise all travelers to leave their passport in their AirBnB or hotel safe. Instead of carrying your passport with you everywhere you go, carry a high quality scan of your passport on your mobile device.

I always keep a high quality scan of my passport on my mobile phone when traveling. If asked for ID I show the scan and it's almost always accepted. The only time my scan has been declined as ID is in high end nightclubs and at border crossings.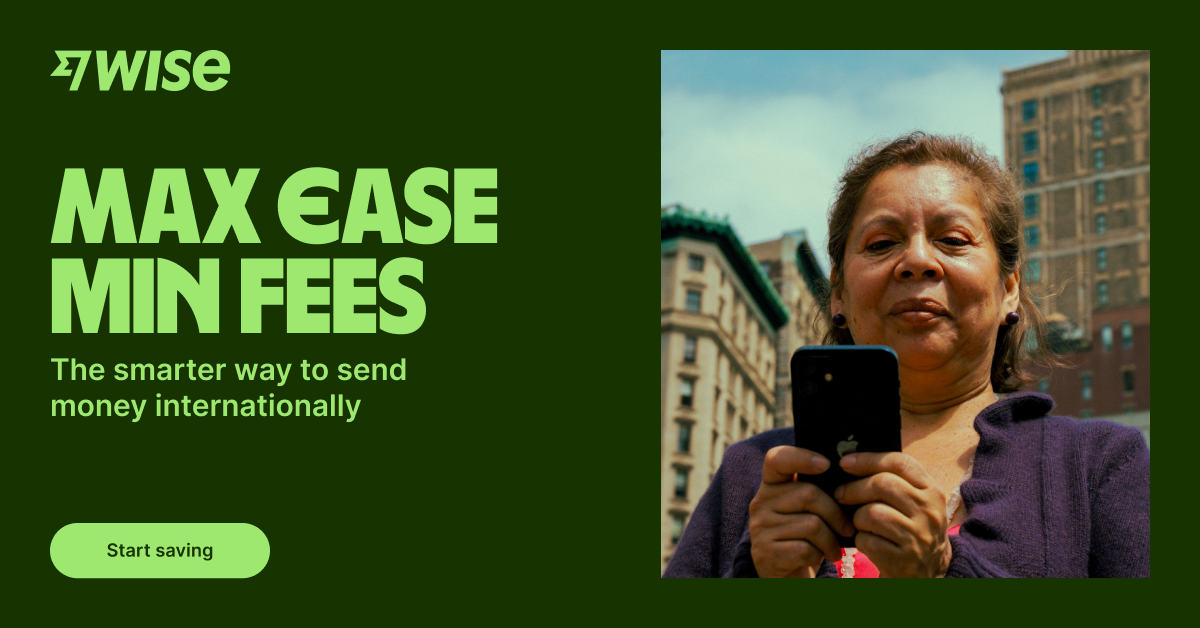 What Are The Tourist Scams In Bogotá?
The most common scams in Bogotá are based on either distraction and misdirection, or by offering you something for nothing and then demanding a ridiculous amount of money for the goods or services received. In preparation for your trip, you should read my guide to the most common scams in Bogotá and how to avoid them.
What About Solo Travelers? Is Bogotá Safe For Solo Travelers?
Bogotá is safe for solo female travelers and solo male travelers. Being a large metropolitan center, solo travelers will hardly attract any attention at all.

'Rolas' as the female locals in Bogotá are known, are a highly independent bunch. Local women walk around town by themselves and solo female travelers planning to visit Bogotá should have no fear of being alone either.

As for the solo male travelers, your greatest danger is the same as the solo female travelers. And that is you should be warned in advance, that you'll likely fall in love with Bogotá and want to stay!

I'm a solo male traveler who's been hopping all over the globe for years. And I fell in love with Bogotá (and a 'Rola' / 'Tolimense') and I'm now going through the motions to buy property and move to Bogotá.
Getting Around Bogota – Travel Tips & Transport Options
Navigating a sprawling city like Bogotá with its estimated population of 8 million inhabitants can be a daunting task, especially for first-time visitors. And particularly when you factor in Bogota's notorious traffic.

However, with the right information and guidance, you can efficiently traverse this vibrant city like a seasoned local. This comprehensive guide will provide you with an overview of the various public transport options in Bogotá including the use of the ride-sharing mobile applications Uber, InDriver and DiDi.
Getting To And From The Airport In Bogotá
Your two easiest options for getting to and from the airport in Bogotá are hotel transfer and InDrive. All major hotels have free buses shuttling guests between the airport and their hotels.

If you land at a time when the hotel shuttle busses aren't available, or if you're staying in an airbnb, I would recommend using InDrive or a private airport transfer.

InDrive is available to and from the El Dorado International Airport in Bogotá. And at the time of writing InDrive was less than $15USD between the El Dorado International Airport and Centro Internacional.

But for a full breakdown of all your transport options between the El Dorado International Airport in Bogotá and the city, including what each transport option costs, see this article.
How To Get Around In Bogotá Colombia
The three main transport options preferred by foreign tourists visiting Bogotá are taxi, Uber and inDrive (DiDi also works).

Personally I prefer to use Uber. It's a tiny bit more expensive than inDrive in Colombia but I don't need to compare quotes or select a vehicle. Uber in Bogotá functions just like your home country.

I will also use the TransMilenio at peak times and when the traffic is bad. But only during the daytime and never from the airport or when I have luggage or expensive items with me. During daytime peak hours the TransMilenio is faster than any car.

I will typically avoid using taxis in Bogotá as taxi scams are common. When compared to Uber in Bogotá the taxis are unaccountable. And you have no real recourse if you encounter a dishonest taxi driver.

With that said, you can mitigate taxi scams in Bogotá by only using yellow taxis with meters. If a taxi doesn't have a meter or refuses to use the meter, I won't get in. I will instead wait for a metered taxi.

The other problem with taxis in Bogotá as mentioned above, is that they are downright dangerous at night. They just speed straight through red lights and drive in a generally unsafe manner.

If an Uber driver is driving erratically they get negative reviews and are taken off Uber. There's little to no accountability for taxi drivers in Bogotá.

For a complete guide on all the transport options available in Bogota, check out my guide on Getting Around In Bogota – Travel Tips and Transport Options.
Currency Exchange And Payments In Bogotá
Dealing with foreign currency and knowing what to pay for goods and services while traveling can be daunting. But getting cash in Bogotá or throughout Colombia is relatively easy.
Many stores and larger chains now have tap and go payments in Colombia. Meaning you can pay for goods and services using Apple Pay, Android Pay or Google Pay. For everything else I would recommend getting cash from Western Union or through another international transfer service.
Here's a quick guide with everything you need to know about cash and currency exchange in Bogotá Colombia.

Can I Use My Credit Card In Bogotá?
All but the most local Colombian establishments accept electronic payments in Bogotá. Street vendors only accept cash. But all supermarkets and most restaurants or cafes accept electronic payments.

I personally use a Wise digital card with Apple Pay for the vast majority of my transactions in Bogotá. Unless I'm buying from a street vendor or visiting a barbershop, I will pay using Wise by electronic means.

I pay with Wise using Apple Pay as it saves me from needing to get cash from Western Union on a regular basis. And it minimises the chance of robbery as I only have small change on me at any given time.

Wise provides the real mid-market exchange rate with no fees, which is much better than physical banks. And with a Wise digital card you can change your card number whenever you want for free. Making it impossible for someone to skim, scan or otherwise copy your card number and drain your bank account.

I only carry with me a maximum of $50-$100USD in the local Colombian peso or COP. And even that is considered a lot of cash.

When And When Not To Tip In Bogotá Colombia
I always tip 10-15% in Bogotá when I've received exceptional service. I always make a point to tip in restaurants and when visiting my barber with cash. Even if I'm paying electronically for the meal or haircut.

In convenience stores, bodegas or at supermarkets you shouldn't tip. Tips are reserved for environments such as restaurants or barbershops where your visit is directly influenced by the service of the staff.

Don't just tip everyone everywhere. Only tip in service based environments. And do check your bill to ensure a 'service charge' hasn't already been added.

If there is a service charge added to your bill they're already tipping themselves. If there's a service charge then extra tips are welcome, but are not required.

I will sometimes tip taxi drivers, but not always. I only tip taxi drivers when they've driven me to my destination in a safe and efficient manner. If they've gone a few extra blocks to run up the meter or have driven like maniacs, I won't tip.

If you're ordering food on Rappi (below) there is an automated tip added to the transaction. Check the amount is suitable. And if you feel like tipping more because the delivery driver has provided great service, you can.

When taking a guided tour or participating in one of the many Bogota experiences available. Tip your tour guide if their service has been exceptional (which it often is). Give your tour guide a tip in local currency that is anywhere from 10% to 20%.

How To Get A Mobile Phone Number In Colombia?
Bogotá has three main mobile phone carriers. They are Claro, Movistar and Tigo. Claro has the best coverage and it is the mobile phone carrier I choose to use. Claro also has the most outlets selling recharges.

Take your passport and simply walk into a mobile phone store in Colombia. And ask for a 'chip prepago' (prepaid SIM card). They will need your passport to register the number to you.

The prepaid SIM cards cost roughly $1USD and you can buy 80-160Gb depending on the current promotions for 100,000COP ($22.5USD at the time of writing).

Your credit will also come with unlimited social media access and phone calls. The credit lasts 30 days. You can get much smaller and significantly cheaper recharges if you don't need so much credit.

I personally buy the largest recharges (100,000COP) because Bogotá has 4G LTE. And I tether my phone to my laptop to work online and to my television for Amazon Prime and Netflix.

If you're only planning to use WhatsApp you wont need so much credit. And the smaller recharges would suffice. WhatsApp is a critical mobile application to have in Colombia as everyone will contact you through WhatsApp.

On my phone and laptop I make a point of always using a VPN. Particularly on hotel or airbnb wifi networks. With NordVPN all of my apps and searches function in English just like they do at home. And I never have my social media accounts hacked or my bank account logins stolen.

I never travel without NordVPN. Available from www.nordvpn.com
Food And Drinks In Bogotá
Unlike a lot of other Latin American countries Colombia does have a huge array of local and domestic cuisine with a variety of flavours. And Bogotá is not only the capital, it's the heart of Colombia's thriving foodie culture.

If you walk into the condiments isle of any supermarket in Buenos Aires you'll be lucky to find something other than bland mayonnaise. Walk into the condiments isle in Bogotá and you'll find every herb, spice or sauce imaginable.

Colombians and Bogotanos in particular take their food seriously. And it should be no surprise that you'll find more than 20 Michelin Star restaurants in Bogotá.

In Bogotá you'll find everything from spicy asian cuisine through to traditional Colombian dishes. And when eating from even the most basic local restaurant or street vendor, you'll be unlikely to get sick.

Food hygiene is taken seriously in Bogotá when compared with other Latin American cities. The food is always fresh and safe. I've been here for the better part of a year and I haven't once been sick. Even when eating from street vendors with food carts.
Can I Drink Tap Water In Bogotá?
The tap water in Bogotá is potable. The water in Bogotá tastes much better than the tap water in Buenos Aires. And it won't poison you like the tap water in Cuba. You just need to ensure that you're not in an older building with ageing plumbing.

In the newer buildings I do drink tap water in Bogotá. In older buildings I will use a water filter or buy bottled water.

For everything you need to know about drinking tap water in Bogotá you can read my article here.
Can I Use My United States ID to Buy Alcohol In Bogotá?
The legal drinking age in Colombia is 18. United States drinking laws do not apply in Colombia. If you're over 18 you can use your United States ID card or passport to buy alcohol or go to a nightclub.

Yet you are unlikely to be asked for ID at all in Bogotá. Nightclubs are the only venues serving alcohol where I have witnessed people being asked for identification. With that said, it's a good idea to always carry a high quality scan of your passport on your mobile device wherever you may go in Bogotá.
Can I Drink Alcohol In Public In Colombia?
Drinking in public is legal in Colombia. You can buy alcohol from restaurants, stores and small bodegas and consume it on the street and in parks throughout Colombia. And in fact, you'll find it's quite common to have a beer in hand while going for a walk.

Public intoxication and nuisance drunks are frowned upon. So don't be wandering around drunk making a nuisance of yourself. But definitely don't hesitate to try a local beer while wandering around and checking out Bogota.

I'd recommend you start with the big two domestic beers sold in Colombia. Which are Aguila and Club Colombia. Aguila is light and refreshing while Club Colombia is a heavier tasting lager. Both are excellent.

Aguila and Club Colombia are typically sold in cans, but Corona (import) and some of the other Colombian beers are often sold in pop top bottles. And nobody ever has a bottle opener!

So my tip to you is to put a bottle opener on your keyring before coming to Colombia and you'll instantly make new friends. Because everywhere you go in Bogota, people are always struggling to open their beers.

I personally drink Aguila everywhere I go. It's a fantastic beer and well, I'm Australian, so beer is life.
Bogota's Craft Beer Scene: Cheers To Local Brews
Bogotá is not just Colombia's vibrant capital, it's the capital and epicentre of Colombia's thriving craft beer scene. If you're looking for an "all you can drink Bogotá" experience, the craft beer pubs are your stop.

Like most big cities, Bogotá is divided into zones with each offering different things. The craft beer revolution has put the Calle 45/Parkway area at the heart of Bogotá's craft beer scene.

This area is known as eje cervecero, is a collective of beer aficionados, craft brewers and bar owners who have banded together to create their own craft beer zone. And if you're a beer lover like me, you should definitely visit the area to sample all of the craft beers that Bogotá has to offer!
Does Uber Eats Work In Bogotá?
Uber Eats has shut down in Colombia. The current mobile application for food delivery is called Rappi. With Rappi you can order from virtually any restaurant in the city.

Rappi also has many additional services. With Rappi you can order groceries from supermarkets, items from convenience stores delivered in under 10 minutes and clothing, home decor and electronic items from most shops in Bogotá.

Rappi is one of the most useful mobile applications you can have on your phone in Colombia.
Is The Coffee Good In Bogotá Colombia?
The coffee is fantastic in Bogotá and in Colombia more generally. Many countries in the region may claim to have the best coffee. But Colombia is the clear winner in my view.

I spent months in Cuba before I landed in Bogotá. And if you've never seen a Cuban make coffee, well, let's just say they have a little coffee in their sugar instead of a little sugar in their coffee. It's because Cuban coffee is downright nasty.

Even the cheapest coffee on the street in Colombia is glorious. And Colombia has a huge variety of coffees and coffee chains. You can spend anywhere from 600COP for a 'Tinto' (black filtered coffee) on the street through to 25,000COP for a 'grande' coffee in one of the international chain stores. All are fantastic.

Colombia is a coffee lovers paradise!
Can I Vape In Bogotá?
Vaping is legal in Colombia. And lots of convenience stores and supermarkets in Bogotá do sell vapes. You can bring your vape and vape supplies to Colombia. Or you can purchase a vape here.

See my article for a full run down on vaping in Colombia.
Dating In Bogotá
If you're looking to meet gorgeous, smart, strong and yet sweet Colombian and Venezuelan ladies then Bogotá should be your primary destination in Colombia.

The ladies in Bogotá are not only gorgeous, they're most often extremely smart and very well educated. It's not uncommon for your date to possess a bachelors degrees or even a masters or doctorate.

As the capital city, economic centre and international heart of Colombia, there are many large domestic and international corporations in Bogotá. And because of the job opportunities available, all of the more educated ladies in Colombia and from abroad, flock to Bogotá.

Now, if you've never dated a 'Rola' as the local female population in Bogotá are known, you're in for a treat. Be prepared to work hard for your 'rolas' affections and be a gentleman – 'machistas' aren't very attractive to a 'rola'. You can find my take on dating different latin ladies in Latin America here.
Tinder In Bogotá
Despite the various clickbait headlines you'll see online or videos on YouTube, Tinder in Bogotá or in Colombia in general is not dangerous. Though it is often a waste of time.

Because Tinder is considered a 'hook up' mobile application the serious ladies aren't often to be found on Tinder. Latin women in general don't need mobile technology to find partners.

Latin ladies can walk outside their houses and collect phone numbers and WhatsApp connections all day long. They don't need Tinder to find insincere hook ups with men who may or may not match their profile photos.

If you want to meet ladies in Bogotá just go out and explore the city. You'll meet gorgeous women everywhere you go. Strike up a conversation and give them your WhatsApp or Instagram.

Ask them out for a day time coffee date. Dress well and be a gentleman. Open doors for them and get to know them. Always be a man and pay for the date. Ladies in Bogotá like old school dates and small romantic gestures. They aren't often into hook ups or short term 'fun'.
Beware Of Gold Diggers In Bogotá
You will find that a lot of ladies in Bogotá will date foreigners for economic reasons. This certainly isn't all or even the majority of ladies.

It's a small minority of women. Yet you will encounter them often as they frequent areas with high numbers of tourists. Gold diggers are the same the world over. Whether it's Colombia, Cuba or the United States the signs and behaviour is the same.

If a woman is asking for money (and it's a small amount) let it slide the first time. If it happens a second time you should look for signs she's not interested in you. But is instead a gold digger interested in your wallet.

The other thing to be aware of in Bogotá if you visit Santa Fe is that the ladies there aren't girlfriend material. You can take the sex worker out of Santa Fe but you can't take Santa Fe out of the sex worker. Believe me, I've tried and you can read about it here.
What Not To Do In Bogotá Colombia!
If you're wanting to make friends in Colombia there are certain things you shouldn't do. Colombians are very quiet, polite and do have old fashioned values.

I find Colombians very charming. They'll always be as dressed up as their budget allows and they will say please, thank you and open doors for each other. They also don't like to be constantly reminded of Colombia's past troubles.

If you're the type of tourist that wants to come to Colombia to be loud and obnoxious, do drugs and always wants to talk about notorious past Colombians (you know who), then you probably should rethink visiting Colombia.

If you're going to yabber on about drugs and cartels in Colombia you'll sound like an idiot. And, to use an Australian colloquialism, you'll be about as welcome as a fart in a crowded elevator.

If you are loud, boisterous and want to talk about Colombia's past troubles, Colombians will generally be polite to you. Yet they won't want to be friends with you.

While they will be smiling and polite, they will be thinking to themselves that you sound like an idiot. And they won't want to be around you. And you won't make many (or any) friends in Colombia.
Don't Get Involved With Drugs In Bogotá Colombia!
If you get involved with any sort of criminal activity you need to remember, that the people you're dealing with are criminals. And you could end up a victim of crime.

With that said, drugs aren't everywhere like in neighbouring countries. You won't have people constantly walking up to you trying to sell you drugs in Bogotá. I have around one (1) person try to sell me drugs every three (3) months.

Drugs like marijuana and cocaine are not legal in Colombia. Drugs can be found in Colombia if you go looking for them. This is South America after all. But remember you are going looking for illegal substances. And with those substances comes crime.

If you invite criminals into your life you must accept all of the consequences that follow.
Don't Wear The Wrong Colour During Important Soccer Matches!
Soccer (fútbol) is not simply a sport in Colombia its a way of life and form of warfare. Each city and the suburbs within cities (barrios) have their own soccer teams. Each team has a colour.

If you're wearing the opposing teams colour during an important soccer match you could find that the normally kind and polite citizens of Bogotá become aggressive until they realise you're just a silly foreigner.

Look outside your window each morning while you're having a coffee. If you see everyone is wearing a particular colour you should either match them or go with black. Black is the safer option.

No soccer teams in Colombia wear black. Black keeps you neutral. Just don't wear the opposing teams colours. Wearing the other teams colours is an insult to the people you meet that day.
Don't Get Involved In Politics Or Demonstrations In Bogotá!
Most of Bogotás population is either politically active or hold strong political views. Demonstrations and protests are a frequent occurrence in Bogotá. Though they are rarely more than marches.

Always remember that you're a visitor. You're not affected by politics in Colombia. Your view on Colombian politics doesn't matter. So leave the politics to the people who live here and are affected by it.

Don't talk politics in Bogotá unless a local genuinely asks for your opinion. And don't get involved in political demonstrations. If you see a demonstration you should avoid it.
Commemorating Your Trip To Bogotá – Souvenirs & Collectables
When you find yourself in the vibrant city of Bogotá, Colombia's capital, one of the exciting aspects of your visit will be to take a piece of the city back home with you.

Bogotá is a fantastic hub for shopping enthusiasts. And it's known globally for its diverse range of markets, boutique brands, local Colombian artisanal crafts and shopping centers offering unique and authentic Colombian souvenirs. Bogotá is also home to some of the most upscale luxury malls in the Americas.

This guide will navigate you through the best shopping spots in Bogotá, ensuring you don't miss out on the city's treasure troves. Or fall into the trap of taking a Chinese made knockoff home with you.
Commemorating Your Trip – Getting Tattoos In Bogotá
Some travellers choose to commemorate their trips with tattoos. Or are tattoo tourists looking for better quality tattoos at cheaper prices than their home country. And Bogotá is one place where tattoo shops and artists are plentiful.

However you need to be quite careful in Bogotá or in Colombia more generally. There are a lot of exceptional tattooists in Bogotá and a lot of extremely terrible 'scratchers' (untrained).

Choose your tattooist and shop wisely or you may end up with something you regret. For everything you need to know about choosing a tattooist and shop, or about where I get my tattoos in Colombia you should read this article on tattoos and piercing in Bogotá.

Staying Longer: Can Foreigners Buy Property In Bogota?
After visiting this amazing city, are you dreaming of owning your own piece of paradise in Bogota, Colombia? It's exactly what happened to me!

In this guide, I will take you through the exciting and yet often frustrating process of buying an apartment in one of the most vibrant and beautiful cities in South America. And you can follow along on this website as I personally go through the process.
So, let's dive in and uncover the secrets to unlocking your paradise in Bogota!

Staying Longer: Extending A Colombian Tourist Visa
The initial visa period granted to most visitors entering Colombia is 90 days (3 months). Yet you can stay in Colombia on a tourist visa legally, for up to 180 days (6 months) per calendar year. The process involved in extending a Colombia tourist visa is very easy and can be done online.